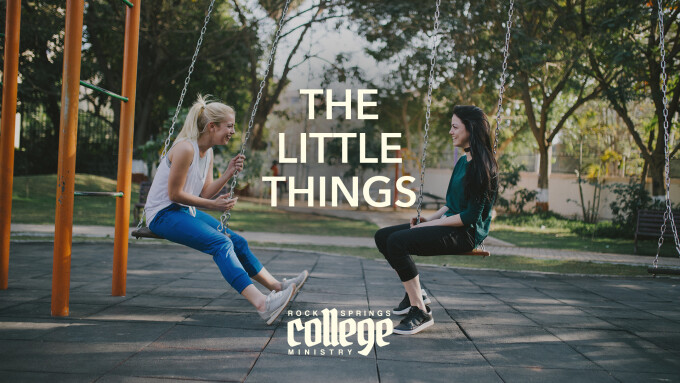 I rely on FM radio, particularly sports talk shows, to keep me sane as I drive. Sometimes it works, but usually it doesn't. However, one night God made sure I was tuned in.
As I was heading home that night, I was listening to Duane Walker hoping for new updates on the Coronavirus affecting sports or what the Falcons did wrong this time. Instead, he told an anecdote about how God works out all things, big or small, for our good.
Walker explained he was alone shopping at Costco preparing for the upcoming pandemic. Walker bought meat, bread, milk, and the diamond in the rough: toilet paper. He made it out alive, grabbing the last of the Charmin on the shelves. As he was leaving, a lady came in alone, buying the essentials for herself. She was in her mid 50's and in a wheelchair. He re-entered the store, following behind her seeing if she needed any help. She was frustrated that there was not any toilet paper and how she did not want to make a special trip just for it. He went and asked the stocker of the aisle to check if there was any more in the back.
The stock boy returned...no more in the back. However, someone had miraculously decided they did not need anymore and put their rolls back. Walker claimed those rolls for the lady before they could hit the shelves. He greeted her with the toilet paper and they struck up a conversation.
They talked about their families, jobs, and everything in between. He explained he was a radio host trying to put his daughter through college. She said she was an author and had just published a book. "Turning Lemons into Raspberry Lemonade" was a biography of Shirley Merrit, the author, her struggles, and her overcoming of Multiple Sclerosis. The woman thanked Duane for his valiant efforts and they parted ways.
The next day Duane Walker bought the book. He wanted to learn about his new friend and what she had to say. He opened the book, read the introduction, and his jaw dropped at a particular line. Merrit says, "I hope my life story will serve as a medium to inspire, motivate, and uplift those individuals…"
He immediately called Ms. Merritt and shared his astonishment. He pulled out his radio business card and read the small but significant one liner at the bottom,"To inspire, motivate, and uplift."
Aesop said, "No act of kindness, no matter how small, is ever wasted." Through church, scripture, and devotions, we learn that God works in our lives. He has a plan that is much bigger and grander than we can ever imagine. However, in that message, I think we lose focus on the small, the daily, even the hourly things that God has for us.
Living in quarantine is difficult. Most of us are confined to our houses, stuck inside waiting on things to get better, a day we cannot pinpoint on a calendar. Our weekly schedules are now missing community and fellowship. With no end in sight, it is hard to see God moving all around us. But, he is very visible in the small moments we take for granted. Whether it be a text message, a phone call, or just a social media post, He is working.
I challenge everyone, whether your day is busy or empty, take some time to find God around you. He's always there.
"All the trees of the field will know that I am the LORD; I bring down the high tree, exalt the low tree, dry up the green tree and make the dry tree flourish. I am the LORD; I have spoken, and I will perform it." Ezekiel 17:24