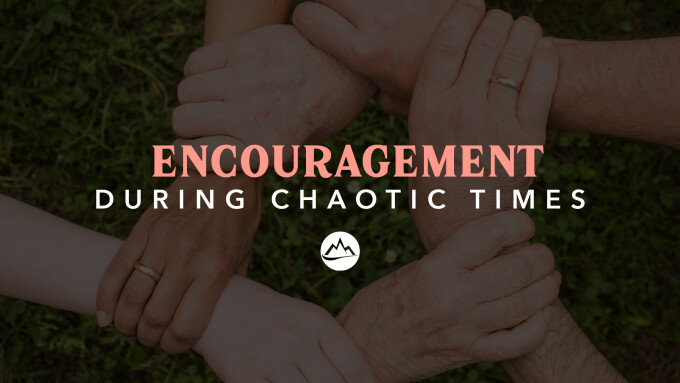 It seems that over the last few years and especially in the last few weeks, our culture is at a new low when it comes to civility, kindness, and love. It's almost enough to make even the bravest of evangelistic souls retreat into their homes, draw the blinds, and wash their hands of their fellow man.
In tumultuous times like these, the weight of this world can feel heavy. But God tells us in John 16:33 "...take heart! For I have overcome the world."
He overcame it then and in His omnipresent glory, He continues to conquer it now.
Our country has seen a new health pandemic with dire economic consequences and now, we are also seeing a cultural pandemic. Along with stressful times, we often see the worst side of people. In the flurry of Facebook comments, Twitter wars, and 'cancel culture', it can make us feel like the human race is running in all different directions.
Proverbs 15 says "A gentle answer turns away wrath, but a harsh word stirs up anger." It can be tempting to return fire with fire, to interject our opinions into the heated fray but rather than fight on an Earthly plane, fight with truth, wisdom, and love.
It is not people, things, or worldly institutions that give us hope… It is the everlasting, immutable grace given to us by Jesus Christ. Wherever we go (in person or online), we are representatives of God. Let our words be seasoned with salt, let our hearts long to give love to all His creation, and let our minds be set on things above for "...whatever is true, whatever is noble, whatever is right, whatever is pure, whatever is lovely, whatever is admirable—if anything is excellent or praiseworthy—think about such things."