Be Thou My Vision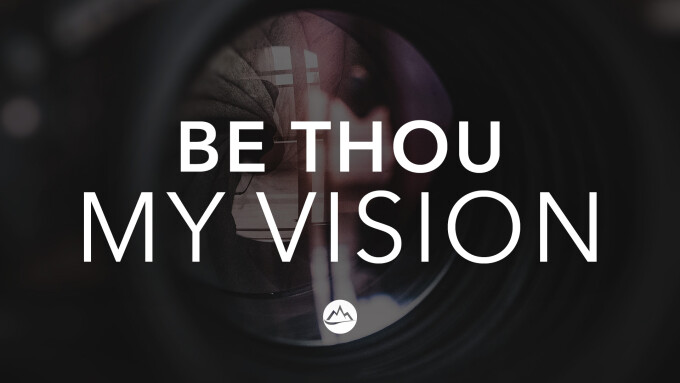 Be Thou My Vision
Maybe it's my recent need for comforting, familiar things that has led me down the rabbit hole of old hymns and traditional worship.
One song in particular has been on repeat: Be Thou My Vision. This hymn traveled across the sea from Ireland and blares a bagpipe, drums, and fiddles that send chills up my spine every time I listen to it. And since it's been on my mind (and in my ears recently), I took the chance to really hear what it's saying.
Have you ever listened to the words? If you haven't, here they are:
Be Thou my Vision, O Lord of my heart
Naught be all else to me, save that Thou art
Thou my best Thought, by day or by night
Waking or sleeping, Thy presence my light
Be Thou my Wisdom, and Thou my true Word
I ever with Thee and Thou with me, Lord
Thou my great Father, I Thy true son
Thou in me dwelling, and I with Thee one
Riches I heed not, nor man's empty praise
Thou mine Inheritance, now and always
Thou and Thou only, first in my heart
High King of Heaven, my Treasure Thou art
High King of Heaven, my victory won
May I reach Heaven's joys, O bright Heav'n's Sun
Heart of my own heart, whate'er befall
Still be my Vision, O Ruler of all
The line that sticks out to me is "thou my best thought, by day or by night." Over the past few weeks and months, I know I haven't been the only person who's had ideas or thoughts that we consider to be our "best thinking."
If that's not clear enough, what I mean is that election season usually brings out our "intellectual" sides, causing us to think very deeply about our beliefs, and thus our preferred candidate. But as I listened to Be Thou My Vision, I was deeply convicted by that line.
My best thought is not my political ideology or having a bullet-proof argument to shut down opposing thoughts. My best thought is Jesus. And I'll be the first to admit that Jesus isn't always first in my heart or mind. And I often let my vision get clouded by the issue du jour.
But what if we strived to make Jesus our first thought, our best thought and our ever-present vision? I think the world would be a better place if our focus was God.
I challenge you to make Christ your highest and best thought. Recognize Him as that and everything else falls into place.
P.S. Listen to the song here and let me know your thoughts.
You can reach me at
If you found this article helpful, check out our other blogs and make sure to tune in to Sunday services at 8, 9:30, and 11 am.
Thank you for being a supporter of Rock Springs Church!