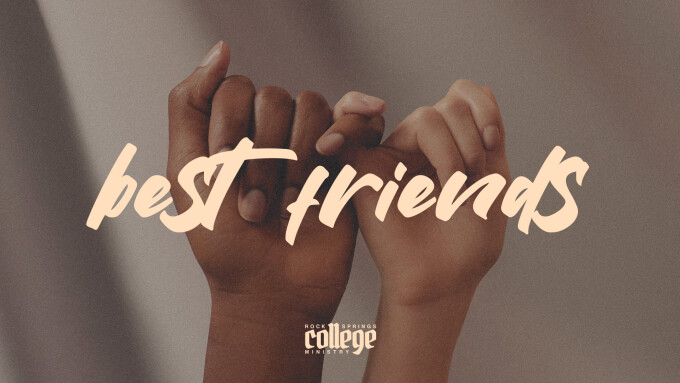 What if you had a friend you could call at any hour that would show up in any mess you found yourself in? Even if you were the cause of your troubles? What if that friend would never judge you or make you feel shame?
Psalm 103:12 "..as far as the east is from the west, so far has he removed our transgressions from us."
Hebrews 8:12 "For I will forgive their wickedness and will remember their sins no more."
What if they knew you so well that they could anticipate your needs before you even recognized you had them?
Matthew 6:8 "Do not be like them, for your Father knows what you need before you ask him."
What if they never asked for the favor to be returned?
Hosea 6:6 "For I desire mercy, not sacrifice, and acknowledgment of God rather than burnt offerings."
What if when you went through a phase of silence, they just waited for you to call?
Luke 15:13-24 13"Not long after that, the younger son got together all he had, set off for a distant country and there squandered his wealth in wild living…. "17 "When he came to his senses, he said, 'How many of my father's hired servants have food to spare, and here I am starving to death! 18 I will set out and go back to my father and say to him: Father, I have sinned against heaven and against you. 19 I am no longer worthy to be called your son; make me like one of your hired servants.' 20 So he got up and went to his father."But while he was still a long way off, his father saw him and was filled with compassion for him; he ran to his son, threw his arms around him and kissed him.21 "The son said to him, 'Father, I have sinned against heaven and against you. I am no longer worthy to be called your son.'22 "But the father said to his servants, 'Quick! Bring the best robe and put it on him. Put a ring on his finger and sandals on his feet. 23 Bring the fattened calf and kill it. Let's have a feast and celebrate. 24 For this son of mine was dead and is alive again; he was lost and is found.' So they began to celebrate."

What if this friend was the type of person that even in the moments that you were most resistant to guidance, you trusted their instinct so profoundly, you knew you could count on the words they poured into you?
Jeremiah 29:11 "For I know the plans I have for you," declares the Lord, "plans to prosper you and not to harm you, plans to give you hope and a future."
I'm excited to remind you that we all have a friend like this. His name is Jesus. There are times when we struggle to attend church, read our bibles, or thank God for all He's given us. When I think of how God loves us, I am amazed at how patient, forgiving, and merciful He is. I would jump at the opportunity to have an earthly friend as I described above, yet sometimes I fail to be thankful for my Heavenly Father, who is all of these things and then some.
Psalm 40 1-3 "I waited patiently for the Lord; he turned to me and heard my cry. He lifted me out of the slimy pit, out of the mud and mire; he set my feet on a rock and gave me a firm place to stand. He put a new song in my mouth, a hymn of praise to our God. Many will see and fear the Lord and put their trust in him."
Thank you, Jesus, for always showing me grace and being the friend that only You could be.