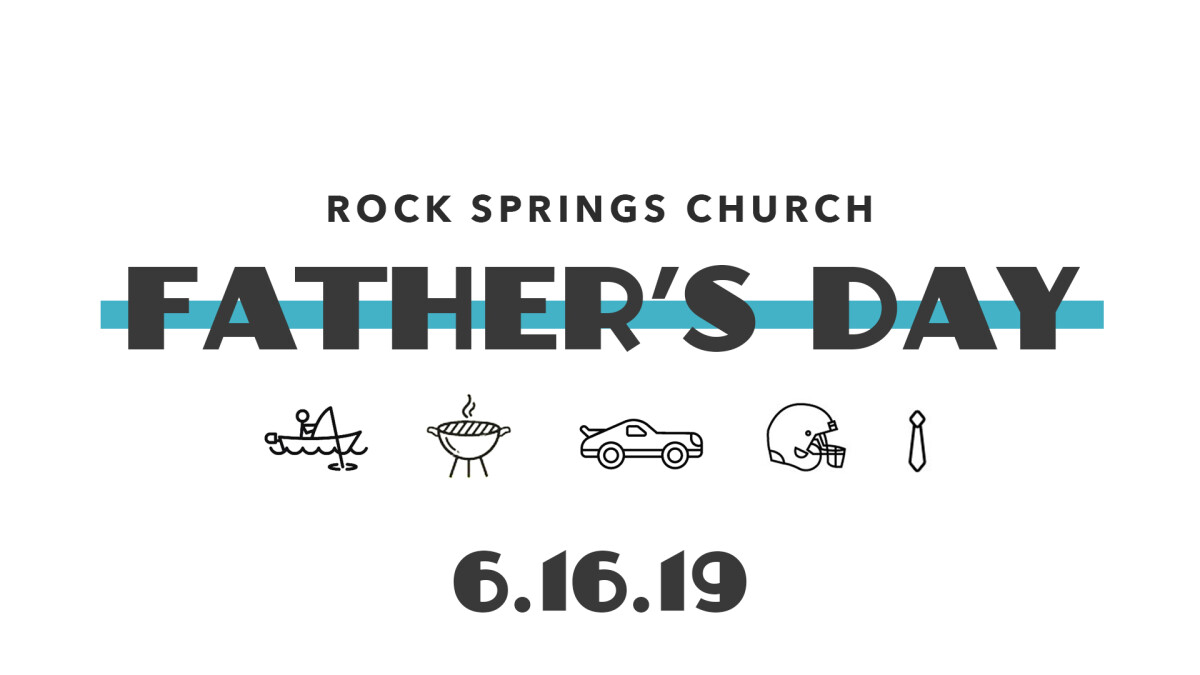 Sunday, June 16, 2019
We know Dad does so much to support the family and we want to honor Dads for all they do on Father's Day, coming up on June 16th.
We have some special surprises that you definitely want to be a part of! Make sure to let Dad know how much you appreciate him and bring him to church with you on Father's Day right here at Rock Springs Church!