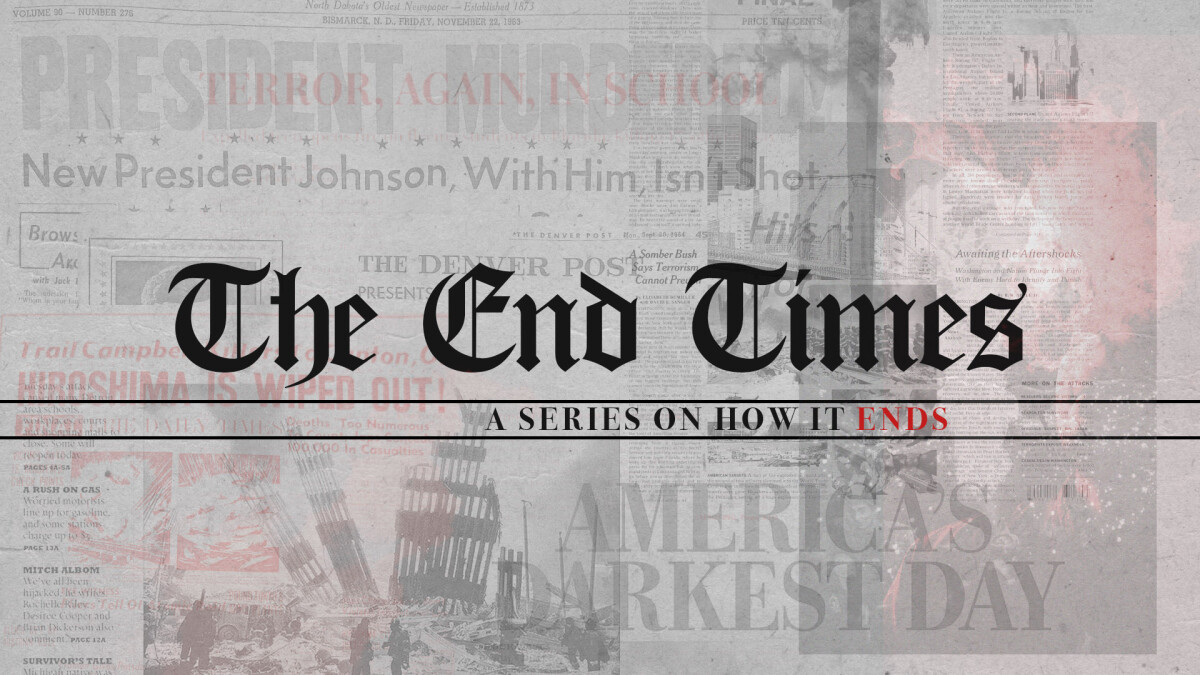 Sunday, March 03, 2019 - Sunday, March 31, 2019
Join us all March long as we dive into the end times and answer the question, "how does it end?"
This series will help you feel confident about your future and motivate you to share your faith with other people!
For campus locations and service times, click below.