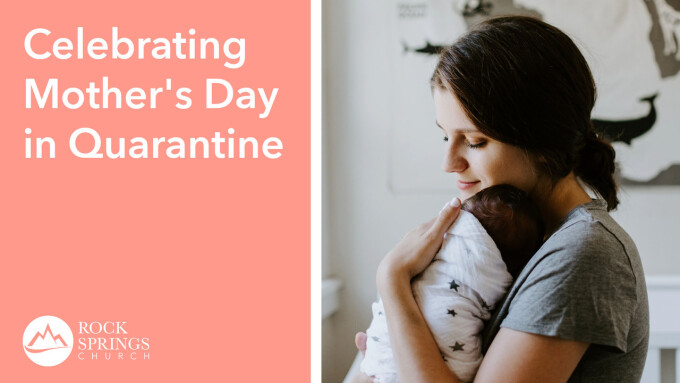 Mother's deserve an island but this year, we'll have to settle for what we can hand make at home or get from Amazon Prime. If you're celebrating your mom or grandmother today, here are a few ways to make her day special, even in quarantine.
1. Clean!
Moms clean 368 days of the year (yes, that's the correct number.) On this special day, clean the kitchen, living room, and common areas so she won't feel the pull to 'straighten up' as she walks through the house. Bonus points if you clean while she's asleep!
2. Make Her Favorite Meal
This year, instead of going to her favorite restaurant, make her favorite meal right at home. Set the table with the good plates and actually sit down to enjoy each other's company. Nothing brings families together like food!
3. Express yourself!
Even if you're no Shakespear, this is a great opportunity to let mom know how much you value and love her. No need to write a five pager on your feelings but a simple "thank you", "I love you", or "we appreciate you" goes a long way. If you have the ability, take a large poster board and use your creativity to make an extra large card, designed and colored by you and your family. A special year deserves a special card!
4. Set up a Facetime
For those who live apart from their mom or grandmother, take time to have a Facetime call that's all focused on her! She'll love getting to connect and you'll be able to let her have time to talk about her day. Word of advice: Give her a set time for the call so she's able to really enjoy the conversation.
5. Go on an adventure
For the outdoorsy mom, having a family excursion can be an instant mood lifter. Even if you only visit your backyard, spending time with your mom outside is a great way to create bonding time.
6. Be with her
It's easy to perform grand gestures and then shut ourselves back in our respective spaces. If you're able, use this day to spend just being with mom. If she's going outside to do some planting, volunteer to help! If she's finishing up a 500 piece puzzle, sit down and do it with her. Whatever she's got on her agenda, be right there to make sure she's got a partner.
7. Pray over her
While we think moms are superheroes (and they are), they can struggle, too. At the beginning or end of mother's day, gather your family to say a pray over your mom. Start your prayer with thankfulness for her and end by asking God to bless her as an individual and as a mother. Praying over your mom will make her feel like she has a host of people in her corner.