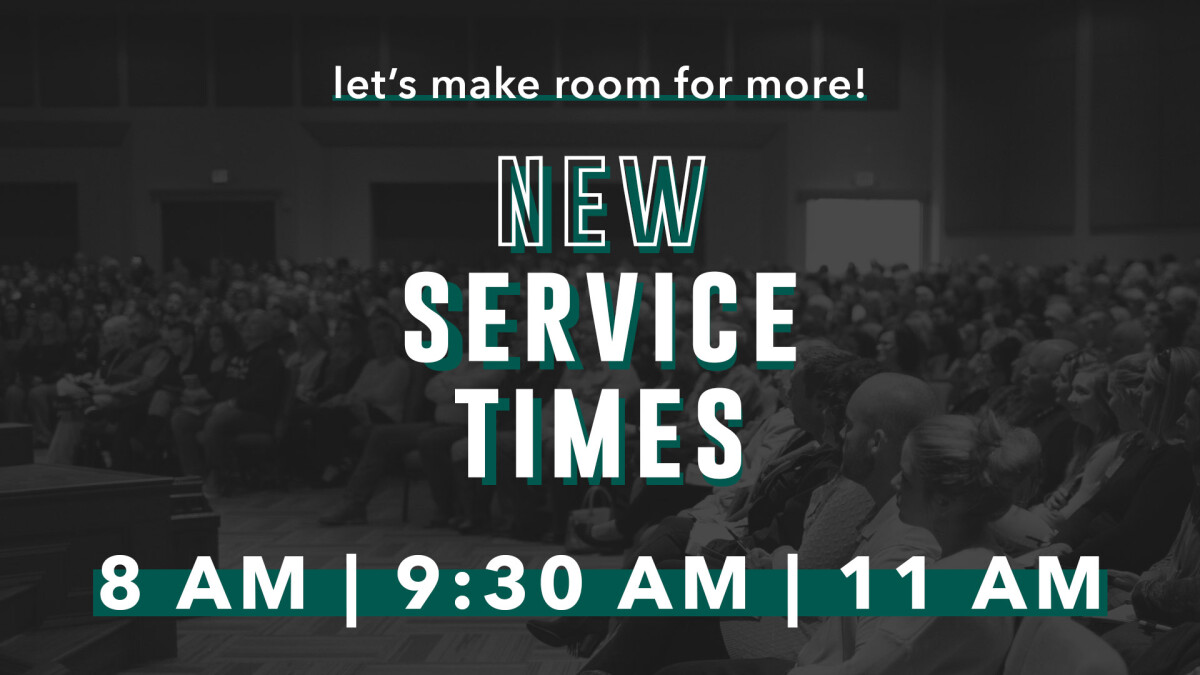 Sunday, March 17, 2019
We're making room for more!
No doubt you've seen that we are packed for both of our morning services at the Original Campus. Join us as we make room and grow together with 3 morning service times beginning March, 17th!
8:00am | 9:30am | 11:00am
Would you like to volunteer for any of these service times? Contact Taylor McKneely at .