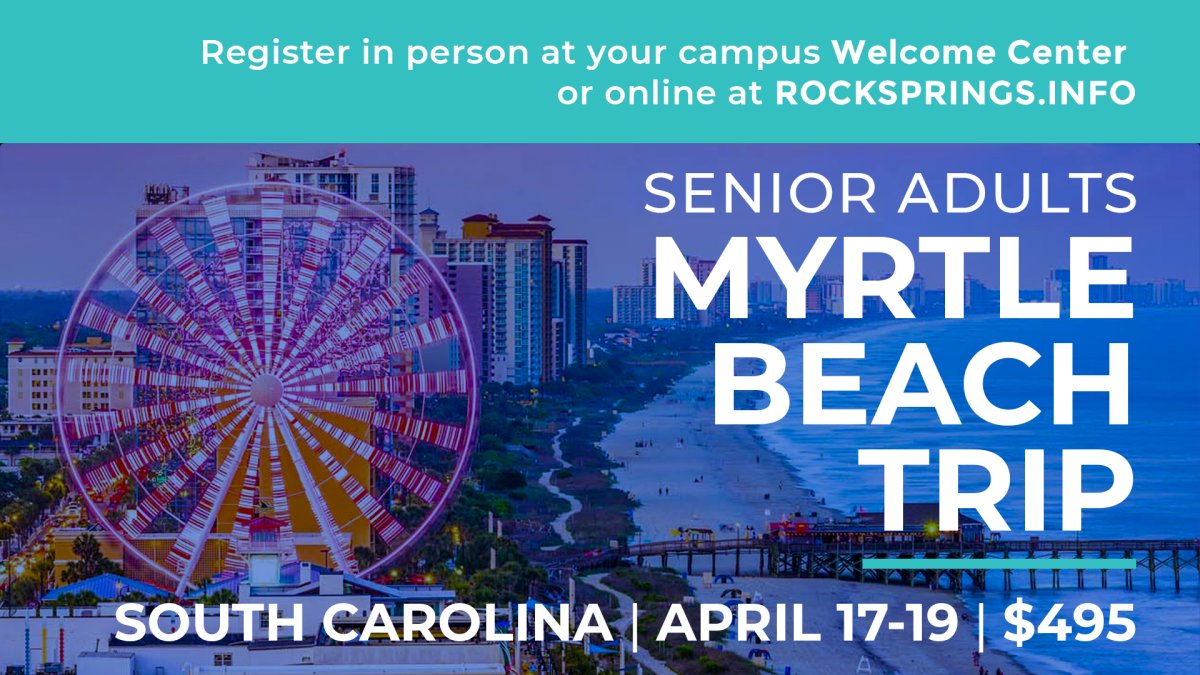 Monday, April 17, 2023 - Wednesday, April 19, 2023
MYRTLE BEACH, SOUTH CAROLINA | APRIL 17-19 | $495
Join us this Spring for an exciting trip to Myrtle Beach for the Jubilee Gospel Conference featuring or very own, Dr. Benny Tate! Three days and two nights of award-winning Gospel music, anointed speakers, and fun filled comedy!
Your trip registration includes:
-Deluxe motor coach transportation from Rock Springs Church
-Two nights of hotel accommodations in Myrtle Beach (breakfast included)
-Three days of conference admission
-Most meals including two deluxe buffet dinners
Total cost per person: $495.00
Payment schedule:
February 15: $150.00 per person
March 15: $200.00 per person
April 15: Remaining balance per person
Cancelation Policy:
1-10 days before event- full forfeiture of money paid
11-30 days before event- 75% forfeiture of money paid
31-45 days before event- 50% forfeiture of money paid
45-60 days before event- 25% forfeiture of money paid

*If the group must cancel due to low participation, all money will be refunded back to travelers.
*The cancellation policy is per conference guidelines.
Ready to go with us ?
Already registered but need to make a payment?
Questions?
Contact Darryl Woodruff (Senior Adult Pastor)
(770) 229-8663

OR