Manger Offering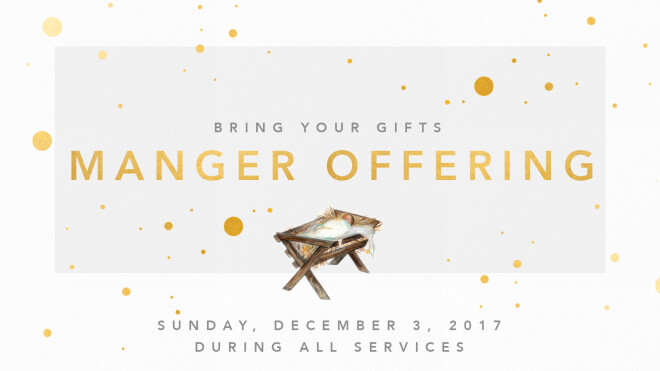 Sunday, December 03, 2017, 8:00 AM - 12:30 PM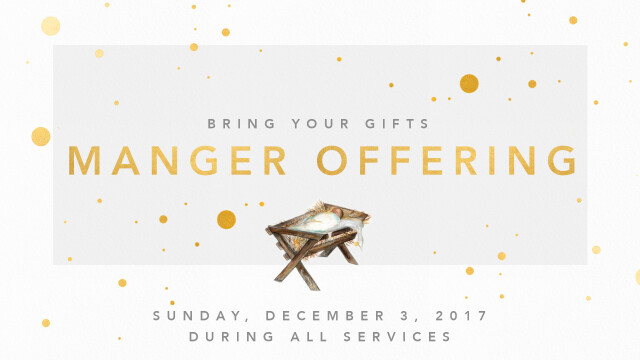 CLICK HERE TO GIVE TO OUR MANGER OFFERING
Dear Friends,
As another year is nearing the end, I'm reminded of the lives that are changed weekly at Rock Springs Church. Each of you plays a vital role in the success of our great church by your generosity of involvement, volunteering and sharing your personal resources.
Generosity is not just what we do at Rock Springs, it is who we are! We focus on the privilege of giving at our church. That is why we set aside one day every year for our Manger Offering to give above and beyond our weekly giving. This year, this special time of giving will be Sunday, December 3rd.
We have a growing vision at Rock Springs! We are in need of more athletic fields for our church and school community. I have a goal to purchase 5.5 more acres adjacent to the church for baseball fields, softball fields, a walking track, children's playground, a pavilion and prayer garden. This complex will be used by YOU for exercise, sporting events, birthday parties and fellowship. I believe where there is no vision, the people perish. But vision must be coupled with generosity.
Every year, our church has grown. More than 350 people this year chose to make Rock Springs their home. Together, we all continue to faithfully give. Your generosity allows us to cover our normal operating expenses as well as help others outside of our walls. Yet, this plan of expansion cannot happen without our Manger Offering. That is why this is a very special day in the life of our church.
I encourage you to pray and seek God, knowing He will lead you in how He wants you to give. However He leads, that is what I encourage you to do. Our confidence is in Him. We must all give above what we normally give so our church can go beyond where we normally go!
Please make it a priority to be a part of this historic day on Sunday, December 3rd. Together, we have already seen God do so much. I believe the best is yet to come!

Grateful for you

Dr. Benny Tate, Senior Pastor