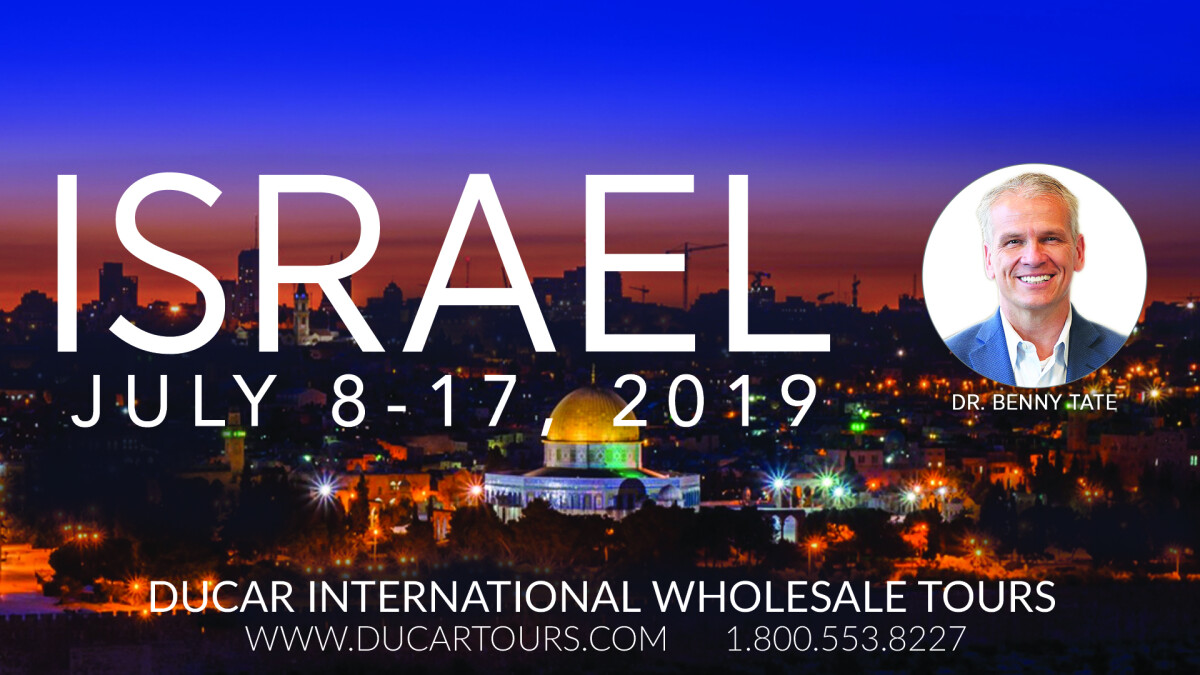 Monday, July 08, 2019 - Wednesday, July 17, 2019
Save the date for July 8-17th of 2019 and join Pastor Benny on the trip of a lifetime to Israel!
See the bible come to life like never before as you visit the same places that you've read about in the bible. You can download the trip packet below or go straight to the trip website for more information!