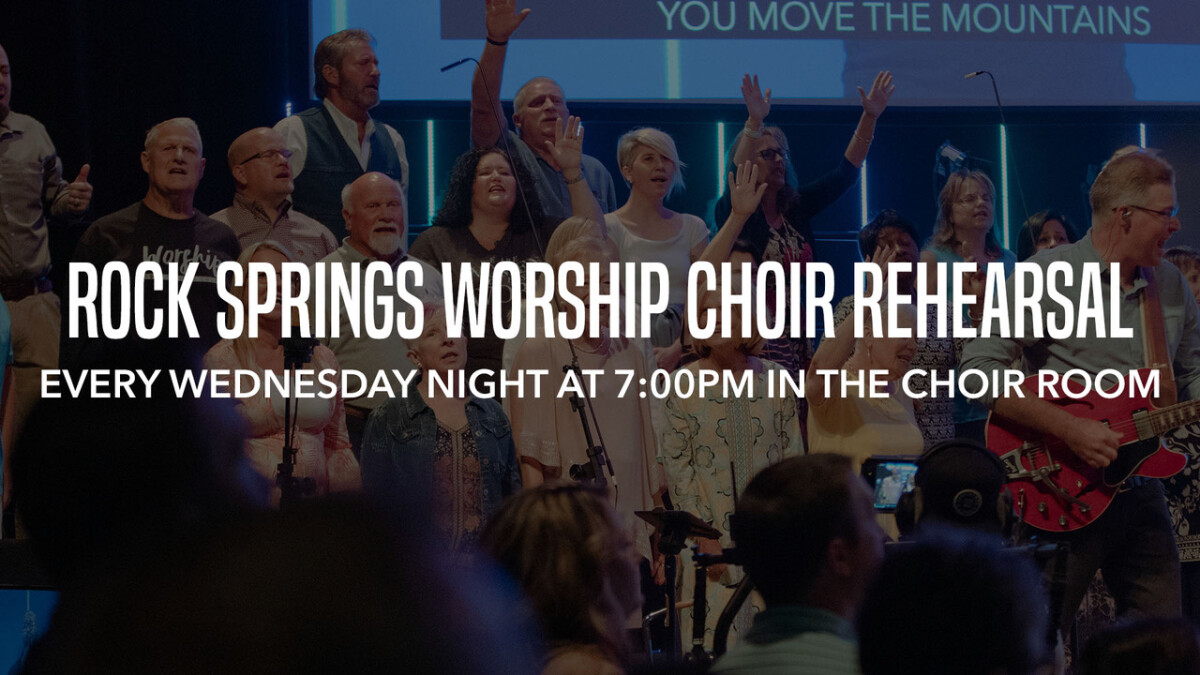 Every Wednesday, 7:00 PM - 8:00 PM
Calling all worshipers! Do you feel called to serve the Lord with your musical gifts? A great way to get involved is our Rock Springs Worship Choir.
Join us, every Wednesday night at 7:00pm in the choir room located in the main building, for a time of worship and community.
Contact our Worship Pastor, Amber Balltzglier at with questions.
We can't wait to worship with you!