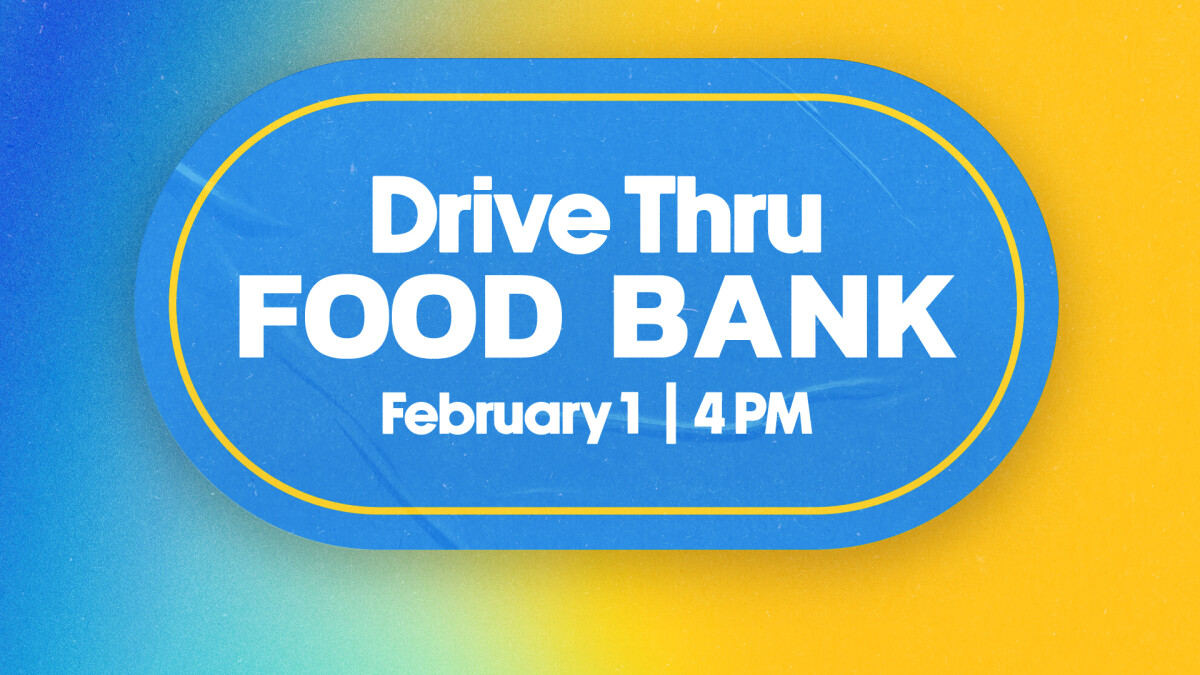 Wednesday, February 01, 2023, 4:00 PM - 6:00 PM
NEED ASSISTANCE?
We want to help! No residency or income requirement/restrictions.


When: February 1 at 4PM (line can begin at 2:30)
Where: Original Campus Sports Complex South | 1078 Chappell Mill Rd Milner, GA 30257
GET INVOLVED
As Pastor Benny shared from Isaiah 58: 6-7 and 10, we are excited to follow what is commanded in scripture and provide food for those who desperately need it in our community. Join us as we host another Drive Thru Food Bank on February 1 at 4PM. There are three easy ways you can be involved: 1) Donate Food, 2) Sponsor a Food Box and 3) Volunteer.
Food Donations Due: January 29th
Join us in supporting those in our community who desperately need it! Here's how you can help:
1) DONATE FOOD
We will be distributing food in boxes. You can donate any amount of food, or you can donate a variety of food in a box that is approximately 11" x 17" x 11" (these are small moving boxes from the hardware store). Donation trailer is located next to the Branch Lawn. Donate non-perishable food items by January 29th.
2) Sponsor a box for $25
This is a great way to help if you would rather someone else do the shopping and packing for you. $25 covers the cost of one box. Give any amount to make a difference!
3.) volunteer at the drive thru food bank on february 1!
Questions?
Contact Don Mapp at (770) 229-8663 or