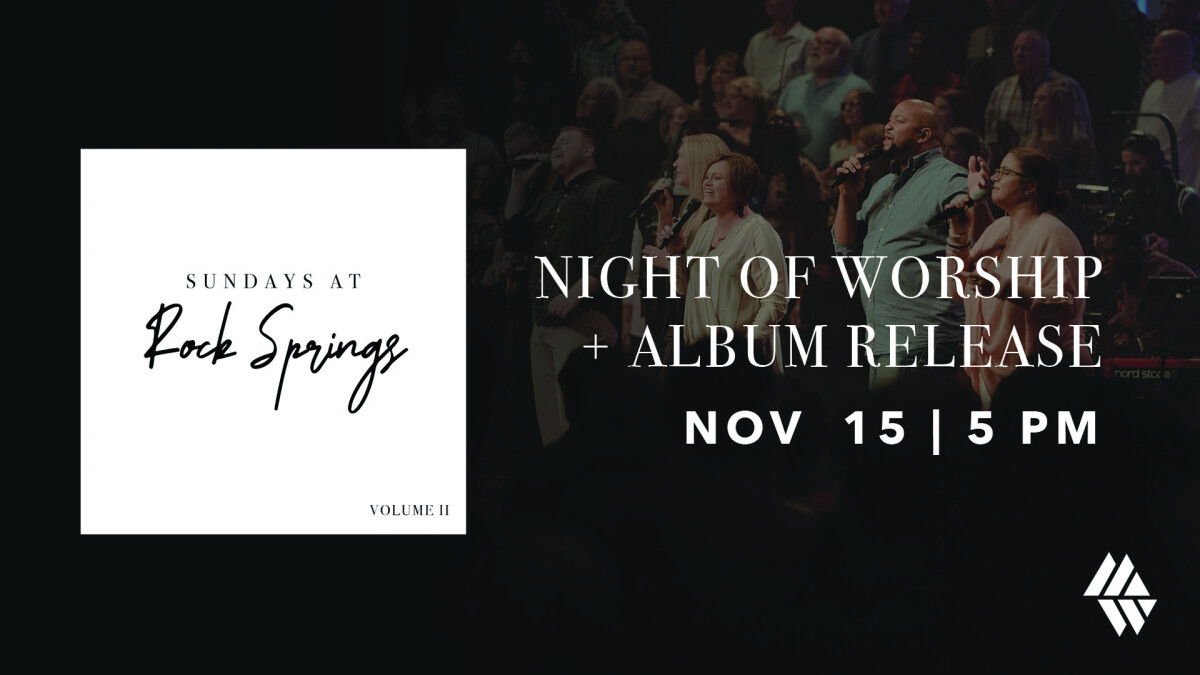 Sunday, November 15, 2020, 5:00 PM - 7:00 PM
Rock Springs Worship is releasing their second album, Sundays at Rock Springs Volume 2! Join us at 5pm at the Original Campus for a Night of Worship and release of the brand new album.
Childcare will be available for Pre-K and under only.