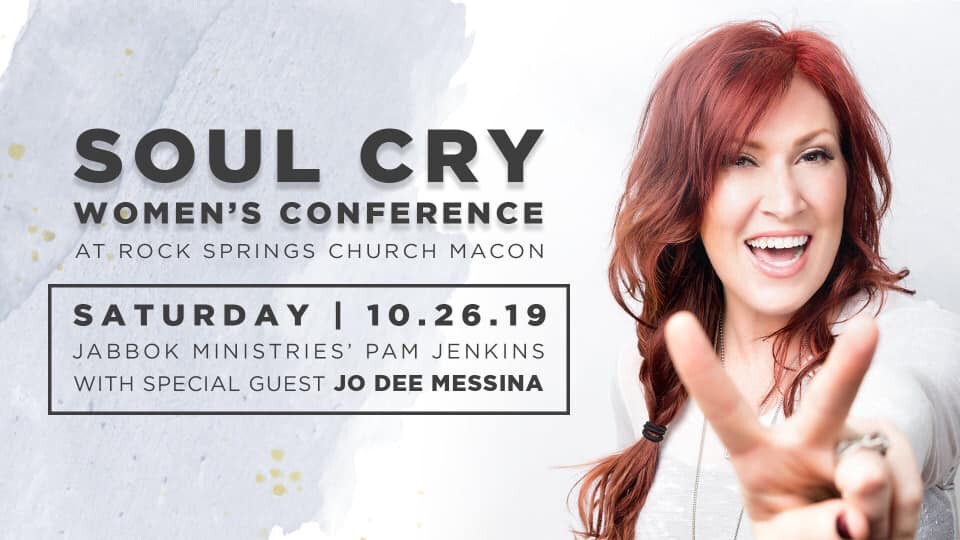 Saturday, October 26, 2019, 9:00 AM - 3:00 PM
Join us at our Macon Campus for a Women's Conference on Saturday, October 26th from 9am - 3pm! Our conference features Jabbok Ministries' Pam Jenkins with special guest, Jo Dee Messina!
Doors open at 8:15am, lunch is provided.
Tickets are only $20 and can be purchased through the link below or in the lobby at our Macon Campus.
Questions? Contact Karen Pitman at or (770) 229-8663.