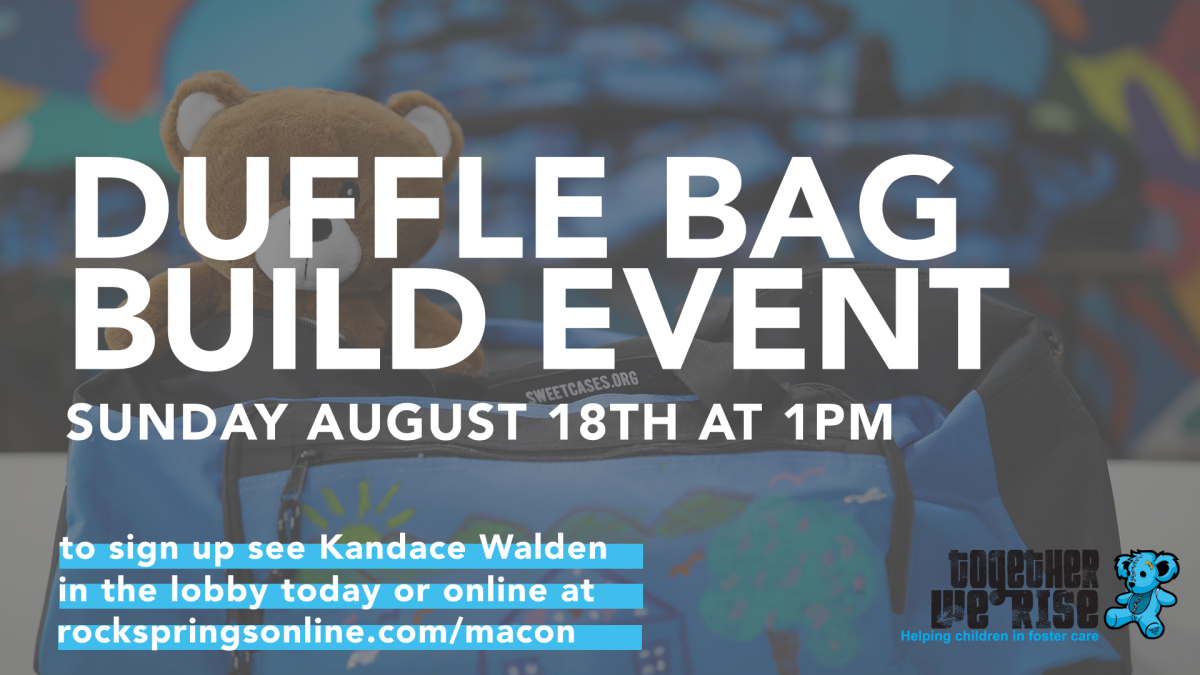 Sunday, August 18, 2019, 1:00 PM - 3:00 PM
Did you know every day in the United States 1200 children enter the foster care system? Sadly, many of these children carry what they have in a trash bag.
Join us as we partner with an organization that helps foster children called "Together We Rise" for our Duffle Bag Build Day! We are stuffing duffle bags with goodies by our very own RS Kids students on Sunday, August the 18th at 1pm!