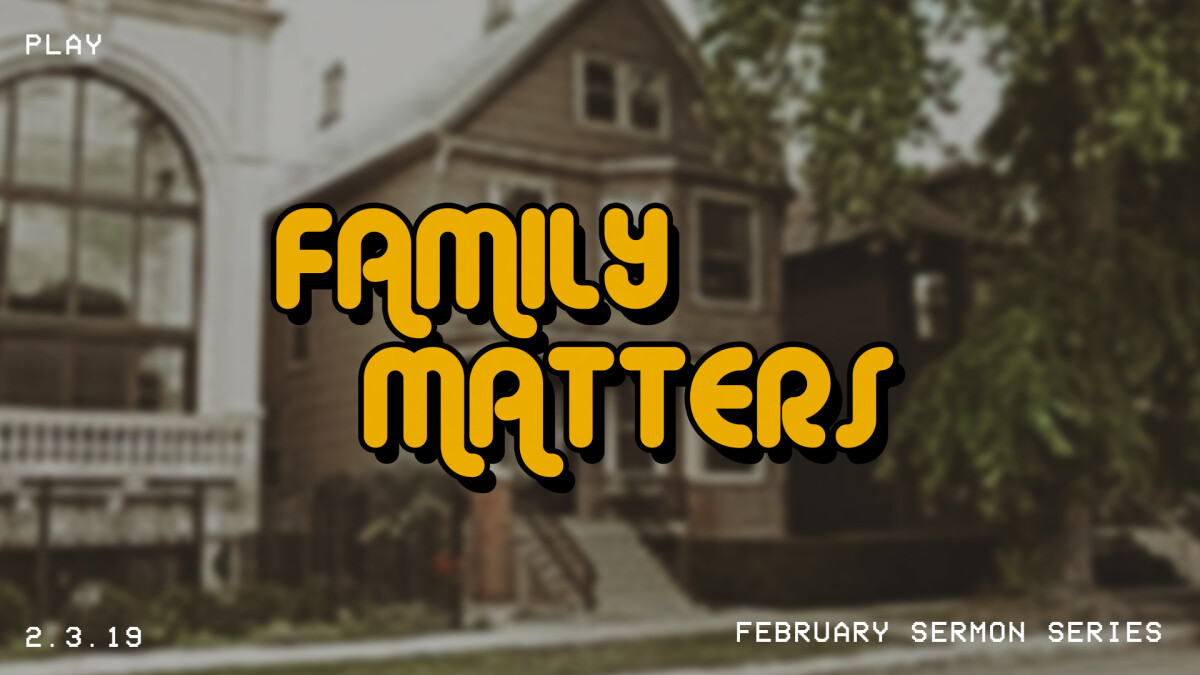 Sunday, February 03, 2019 - Sunday, February 24, 2019
Join us for our upcoming series Family Matters because we believe the family DOES matter! All February long we'll be learning vital truths from the Bible about how we can glorify God through our role in our own families.
We've got some fun things planned that you DON'T want to miss!
Campus Locations & Service Times:
Original Campus (Milner): 8:30am & 11am
The Branch Campus: 11am
Macon Campus: 11am
Griffin (Impact) Campus: Saturdays @ 5pm & Sundays @ 11am
Forsyth Campus: 11am
Online Campus: 8:30am & 11:00am