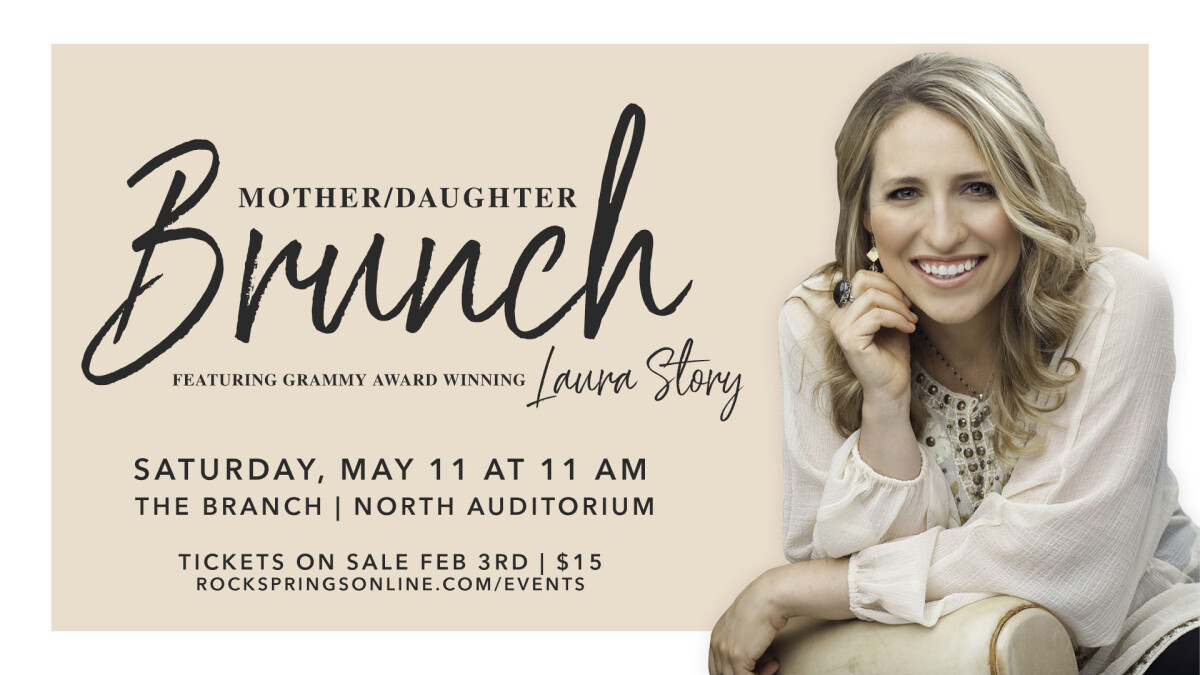 Saturday, May 11, 2019, 11:00 AM - 12:00 PM
All mothers and daughters are invited to join us for a special brunch featuring grammy award winning, Laura Story!
Tickets are only $15 and go on sale February 3rd.
Event is located in the Branch North Auditorium.
Questions? Contact Courtney Wall at .