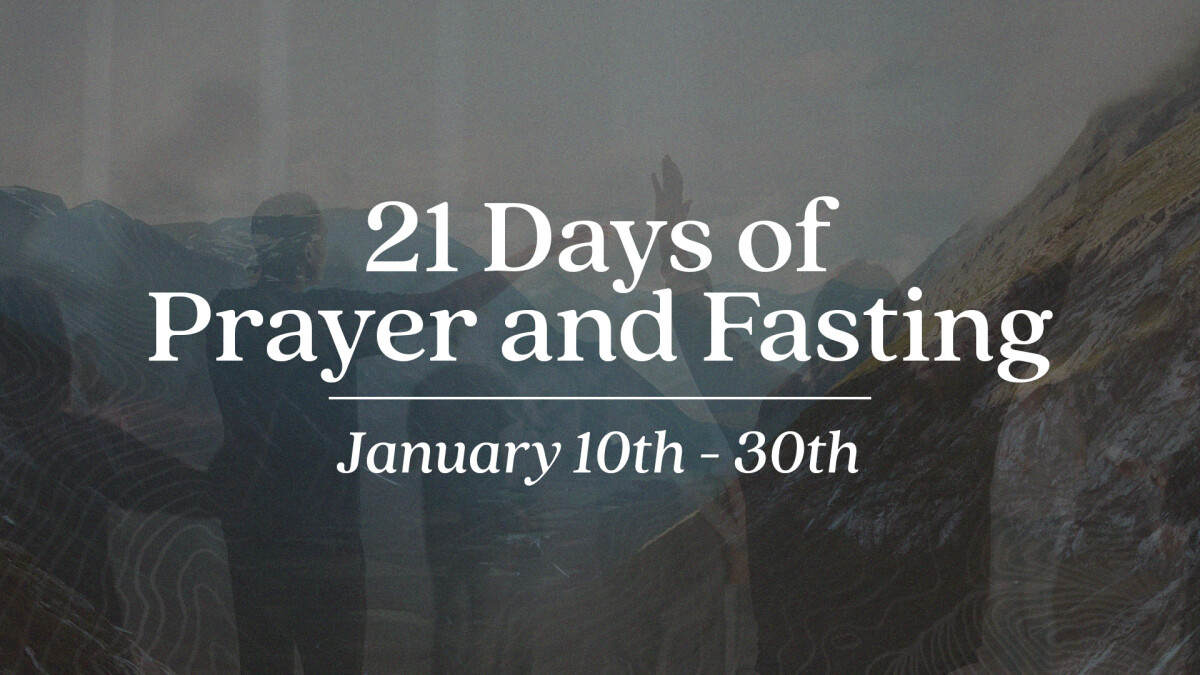 Sunday, January 10, 2021 - Saturday, January 30, 2021
Join our church family January 10th - 30th as we come together for a 21-day corporate prayer and fast! Every year we see God move through this time and we invite you to be a part of it.
Find out more information about prayer and fasting by downloading your free prayer guide and the expanded fasting information. You can also subscribe to receive daily emails right in your inbox!