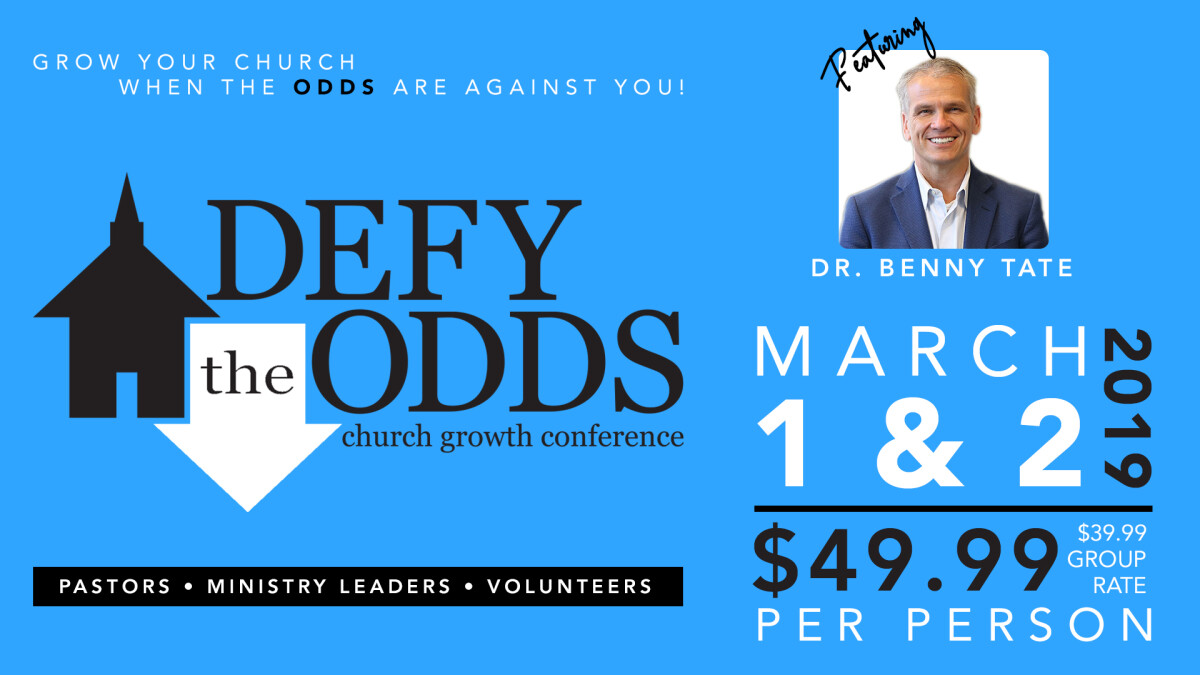 Friday, March 01, 2019 - Saturday, March 02, 2019
Grow your church when the odds are stacked against you!
Join us for Defy the Odds church growth conference in 2019! Our hope in hosting this conference is to encourage churches where they are by providing practical tools and resources to grow to the next level. The heart of our Pastor is to help, encourage and equip the local church so that we can reach more people together as the global church.
This conference is great for anyone in leadership or wanting to learn more about leadership!
Registration is now closed.
All conference resources will be posted for access once the event is over.
Questions? Contact Trey Varner or Taylor McKneely at (770) 229-8663 or or